Cedar Rapids & Marion Invisalign®
All About Clear Aligners
Clear aligners are see-through and removable, so no metal brackets or wires are glued to your teeth. You can take them out whenever you want.
Discreet, Removable Design
The aligners are removable, so you can eat and drink what you want while in treatment. This also makes brushing and flossing less of a hassle. The aligners contain no metal to cause mouth abrasions during treatment.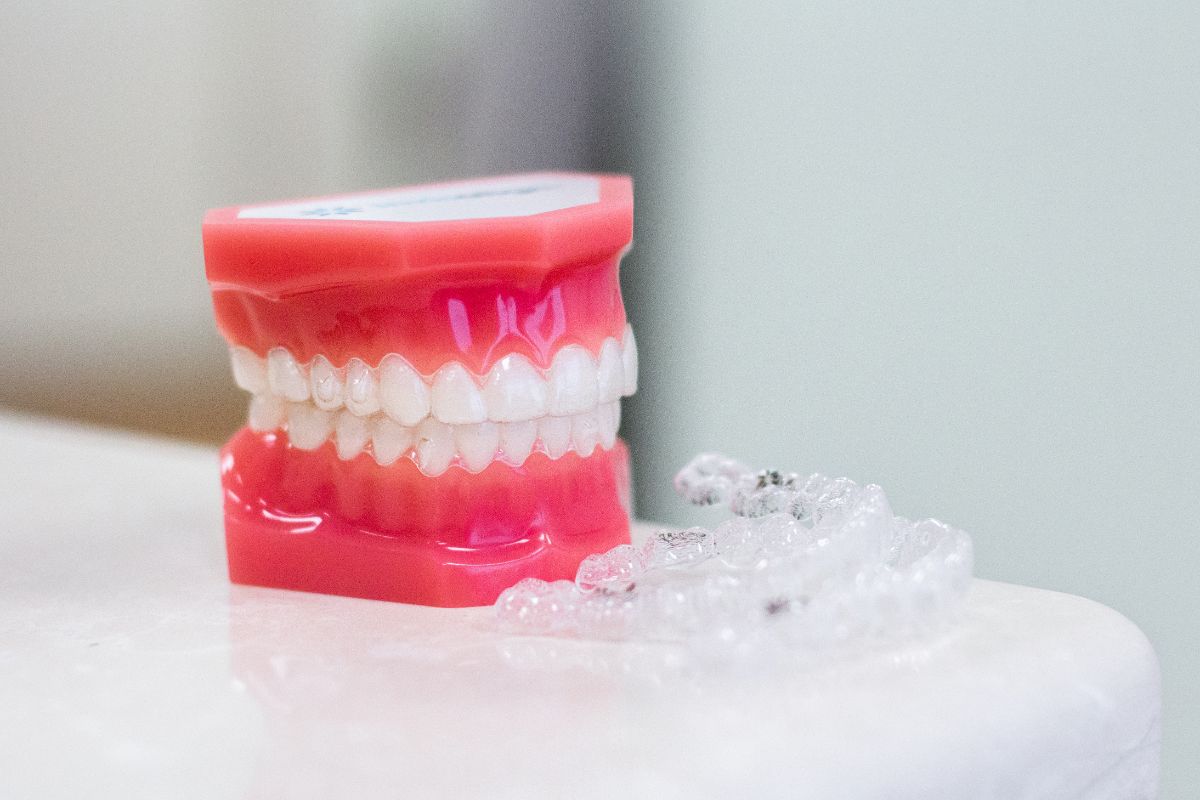 Adult & Teen Clear Aligners
We're proud to offer you both Invisalign and 3M™ Clarity™ Aligners at Parks, Schmit, & Fuller Orthodontics. Both options give you a clear, convenient, and comfortable option to achieve your perfect smile.

They're a popular choice for teens and adults because of their invisible appearance! These aligners are clear and removable, giving you freedom during your orthodontic treatment.

Clear aligners are customized to fit your unique smile. They're made from multiple materials that help adapt treatment to your lifestyle.
Our team uses clear aligners to give you a stunning smile in almost half the time of traditional braces by creating a series of clear, custom-fit aligners.

Clear aligners apply constant gentle pressure on your teeth to shift them into straighter positions. We'll take digital scans with our iTero digital scanner to create aligners personalized to you.

After you get your aligners, you'll wear them according to the instructions from your doctor. It's important to follow your treatment plan to guarantee the best results for your smile.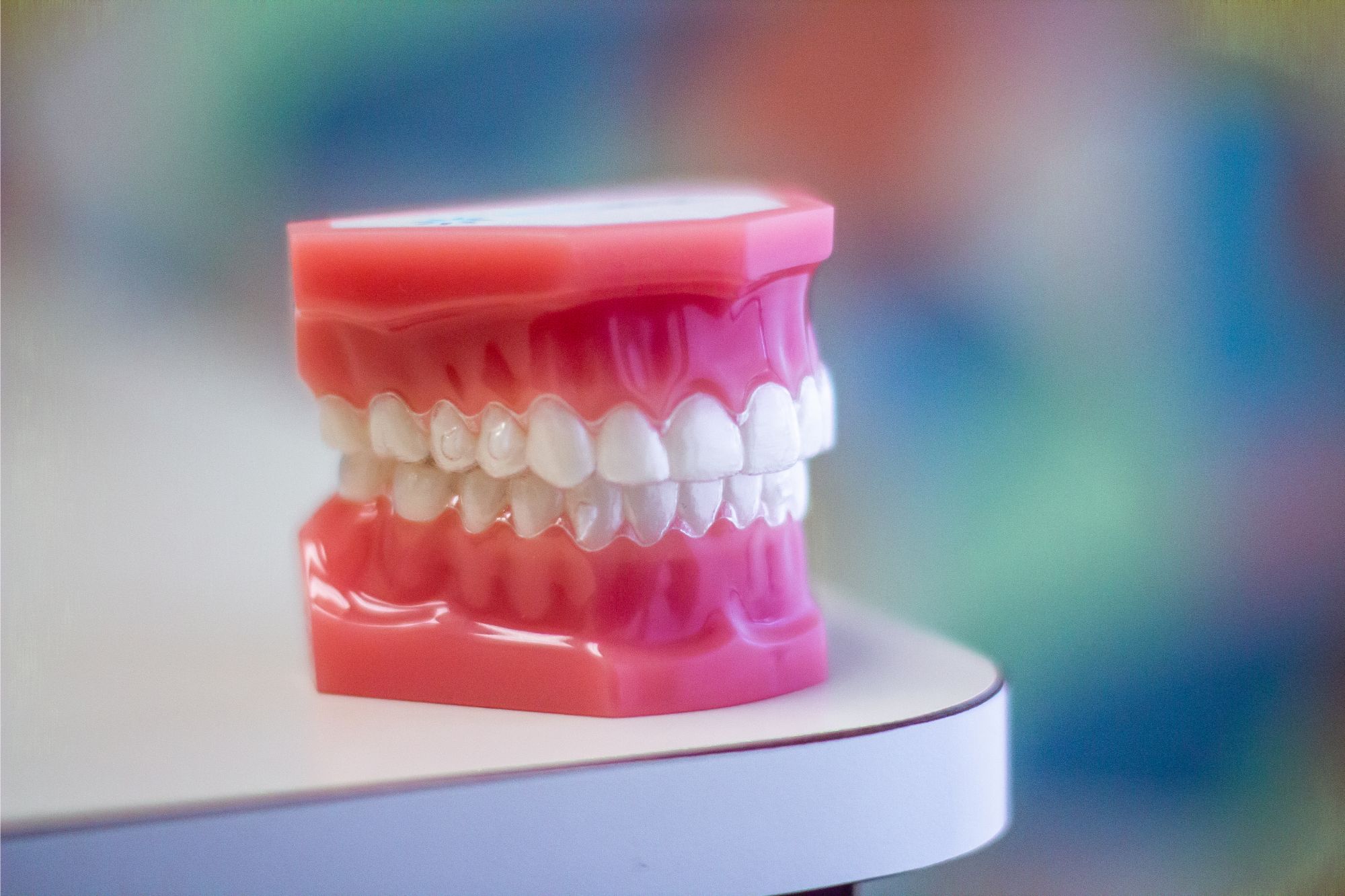 Our Process at Parks, Schmit, & Fuller Orthodontics
1. Join Us for Your Smile Consultation
At your free consultation, our team will look at your teeth and help you make a plan to get the results you want.
We'll also discuss your financial needs to make sure your treatment fits your budget.
If we decide that clear aligners are best for you, we'll discuss the financial options and treatment plans for you.
2. Make a Plan
Our team at Parks, Schmit, & Fuller Orthodontics will take digital images and X-rays of your teeth and use them to make your treatment plan.
We'll make personalized clear, comfortable removable aligners that will move your teeth to a better position.
Our doctors design each set of clear aligner trays to move your teeth to the right location. You can even see a digital projection of your final results before you start treatment.
3. Wear Your Near-Invisible Braces
You should wear your clear aligners as much as possible. But, you can remove them for eating, flossing, and brushing.
You'll come into Parks, Schmit, & Fuller Orthodontics for check-ups every four to six weeks to get your new aligners and check your progress. These checkups are quick and painless because you won't have any wires to check or tighten.
Clear aligners take almost half the time of traditional braces by creating a series of clear, custom-fit aligners.
Differences Between Clear Aligners & Braces
Most clear aligner patients at Parks, Schmit, and Fuller Orthodontics like shorter check-ups, fewer appointments, easier oral hygiene, and fewer emergency visits.
Clear aligners are also removable, which can have challenges as well as benefits. Braces attached to your teeth do the heavy-lifting to keep your treatment progressing.
With Invisalign, you need to manage your wear time, keep your aligners clean, and swap them out for the next aligner in the series.
Our Parks, Schmit, & Fuller Orthodontics team recommends wearing a retainer after your clear aligner treatment to maintain your new alignment.

Make a Great First Impression
At Parks, Schmit & Fuller Orthodontics, you and your child don't need to dread impressions with messy putty, because we use a digital scanner—the iTero Element Intraoral Scanner.
With our iTero Element Scanner, we can digitally capture a detailed 3D model of your teeth and gums.
Not only is an iTero Element digital scan far more comfortable than the old putty-based impressions, but it's faster and provides more precise images.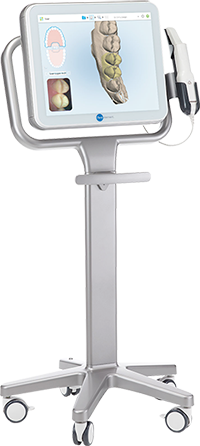 Goodbye to Goop-filled Impression Trays
No goop or gag to worry about
Fast, accurate scan for superior diagnostics
Ideal for all types of braces, including Invisalign® clear aligners and retainers
See a simulation of your potential post-treatment smile with the Invisalign Outcome Simulator (IOSim)
During the scanning process, your orthodontist will use the iTero Element Scanner's wand to capture images of your teeth and gum tissue.
The iTero Element Scanner will give us a 3D model of your mouth that we can use with all orthodontic services, including the Invisalign Outcome Simulator, to show you what your new smile might look like.
Ask Us About Clear Aligners
Clear aligners are a great option for those who want subtle, effective treatment. Schedule your free consultation at our Cedar Rapids and Marion offices to learn if clear aligners are right for you.