The world we currently live in is one of convenience. We can accomplish things from home that we would never have dreamed of even ten years ago, and this has been extremely beneficial for the most part. However, there have been some drawbacks we have seen in the orthodontic industry. One of these is at-home aligner treatments.
Chances are good that you've seen the advertising for these companies in commercials or online. These clever marketing campaigns promote "self-treatment" in the form of mail-order aligners. As you can imagine, this can be a tempting prospect for anyone on a budget who's looking to straighten their smile without a lot of office visits. But that old idiom comes to mind—if it seems too good to be true, it probably is! That's certainly the case with mail-order aligners.
Many dentists and orthodontists have encouraged people to steer clear of these companies, as there are many questions surrounding the safety and efficiency of their products. In contrast, an established practice like Parks, Schmit, and Fuller Orthodontics can provide patients with a variety of safe and effective treatment options, including Aligners. Let's take a closer look at some of the advantages involved with choosing an orthodontic practice over mail-order aligners.    
What are mail-order aligners?
Companies that offer clear aligners through the mail can be viewed as a form of "online" orthodontics. Instead of visiting an orthodontic office for an exam, each step of the treatment process will typically be handled via orthodontists on their website. It begins by applying to the company of your choice. Once this has been approved, you can visit one of their local shops or have a kit sent to your home to make a 3-D mold of your teeth. One of their technicians will then use that mold to create a series of clear aligners for you. Like the clear aligners we use, these are designed to gradually move your teeth into the desired positions, which can take several months to complete.
The similarities stop there, however. When you work with an orthodontist's office, your progress will be monitored by a qualified professional every step of the way. Mail-order companies can only check in on your progress with photos of your mouth that you provide for them at regular intervals. While this may seem straightforward, anyone considering these companies should give it a great deal of thought before signing on. There are a number of risks associated with this kind of care, and plenty of concerns about the lasting impact it may have on a patient's oral health. There are also far more benefits associated with using an experienced orthodontist.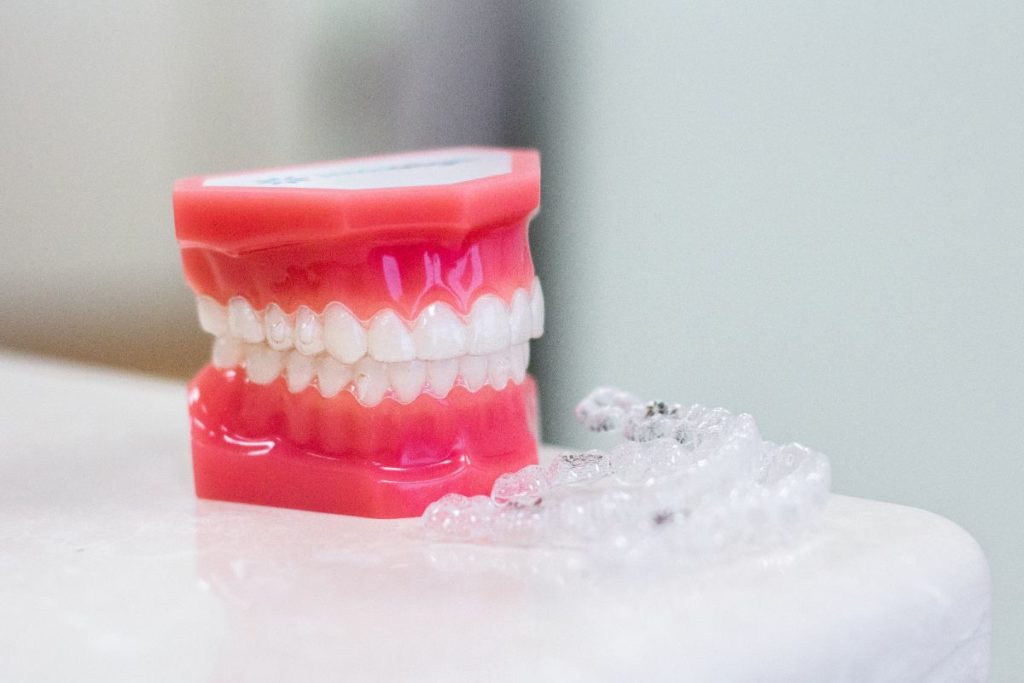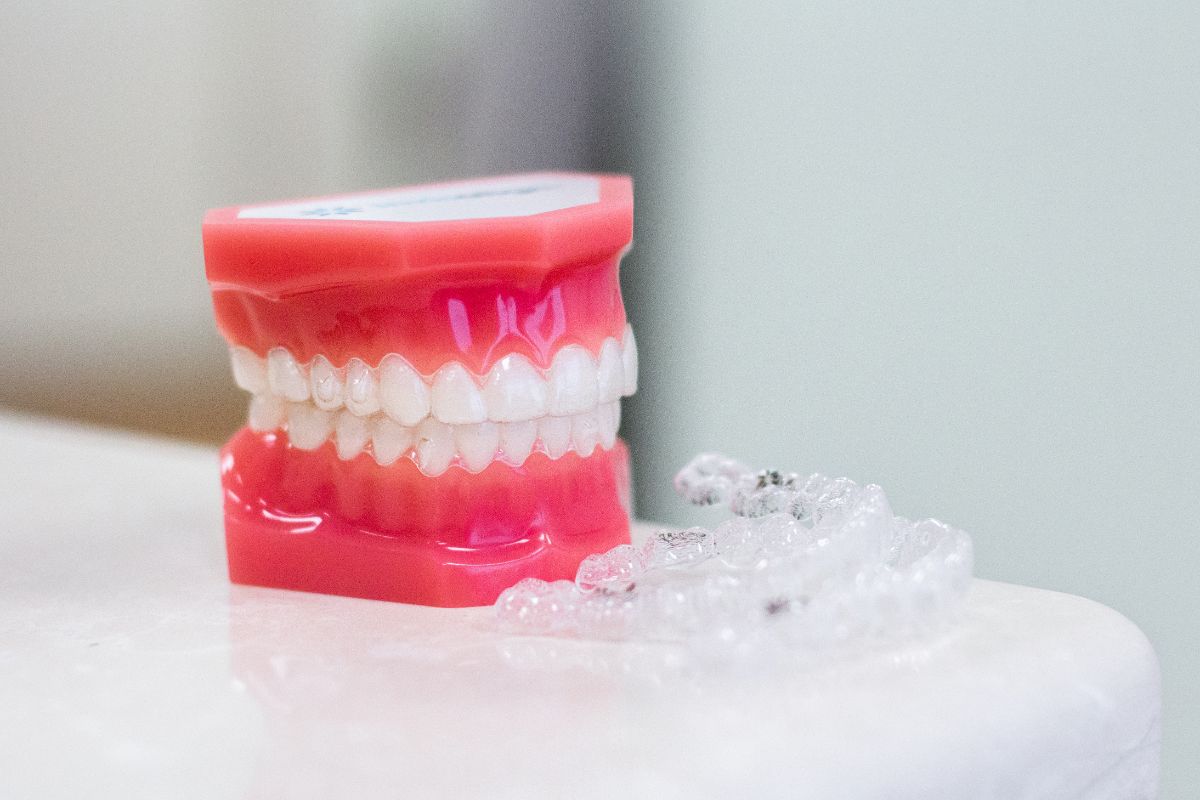 Personalized care throughout the treatment process
One of the biggest selling points for mail-order aligners is that no in-office orthodontic visits are necessary. But this could also be viewed as one of the biggest red flags! These companies don't require an orthodontic visits before beginning treatment, and you aren't going to see an orthodontist during the treatment process, either.
This is a problem because moving teeth is a significant process that impacts your entire mouth. Even in relatively mild cases, treatment affects the gums, bones, and roots of the teeth. For the best results, an orthodontist should be consulted both before and during the treatment process to ensure the safe movement of the teeth.
Your first visit with us will include digital photographs of your teeth, a discussion of your concerns, and an oral examination. If you're on the fence about traditional braces, our doctors will let you know if clear aligners are a good fit for your smile. If you decide to move forward with this option, we'll begin by scanning your mouth to create a 3D image of your teeth. Your first set of aligners will be generated from these images.
This careful approach ensures a custom fit that's comfortable and effective. You'll also be scheduled for regular follow-up visits with your doctor. These will generally be every 6-8 weeks and allow us to track your progress and ensure your teeth are moving as planned. Check-ups also give us the chance to make adjustments to the treatment plan as needed.
Once treatment is complete, you'll be provided with retainers to keep your newly straightened teeth in place. In contrast to mail-order companies, you'll be supported by our team from your first appointment to your last—and beyond!
Personalized treatment plans
Most at-home treatments use computer systems to predict the movements your teeth to give you a straighter smile. We use computers at our practice, too, so you may wonder why this even matters but it's because teeth don't always get the memo about following those computer-predicted movements!
When mail-order companies create all of a patient's aligners simultaneously, it can be an issue if their teeth movements end up falling outside the predicted ones. This may lead to ill-fitting aligners, which can cause discomfort, pain, and subpar results. Without an orthodontist overseeing the process, it's easy for patients to miss the signs of poorly fitted aligners until it's too late. We've seen patients with crossbites, misalignments, and other serious dental issues after using these products.
Our expert orthodontists create personalized treatment plans for every patient they see. These are built around each patient's specific needs, lifestyle, and goals. When combined with careful monitoring, this approach produces the best results in the shortest amount of time possible.
Customized treatment options for your unique smile
Clear aligners can be an excellent option for many patients, but they aren't a good fit for everyone. For example, patients with especially severe or complex cases may require more precise tooth control than a removable appliance like aligners can provide. A different method like traditional or clear braces may be a better option for these patients. Our practice offers the following affordable treatment options for patients of all ages.
Metal braces
Traditional metal braces have come a long way in recent years. The brackets are much smaller and no longer wrap around the entire tooth. Thinner archwires are used to move the teeth with more comfort and speed. You can even put a pop of personality into your treatment journey by choosing fun colors for your elastic bands! Metal braces are usually the most economical treatment option and ideal for patients with more serious or complex cases.
Clear braces
Clear braces are the same shape and size as metal braces but use clear or tooth-colored brackets to blend in better with your natural smile. When paired with clear, white, or tooth-colored elastics, they provide a very subtle way to straighten your teeth! Clear braces can be an excellent option for adults who want the benefits of traditional metal braces without the visibility!
Clear aligners
Instead of brackets and wires, clear aligner systems use a series of clear removable aligners to move the teeth. These are made from a special thermoplastic resin and customized to fit over your teeth firmly but comfortably. Because they're removable, they provide patients with a bit more flexibility than braces—you can brush, floss, and eat as you normally would! When worn as directed, aligners can be used to treat many of the most common orthodontic issues.
Regular visits with expert orthodontists
The companies behind mail-order aligners assume their clients will have healthy dental habits, schedule regular check-ups with a dentist, and be proactive with their oral health. But we all know what they say about assumptions!
A patient's teeth and gums should always be in good condition before attempting any type of tooth movement. Having patients provide their own images and impressions means that cavities, gum disease, and other dental issues can be missed or worsen over time.
When you have regular visits with an orthodontist, your oral health will be monitored and treatment can be adjusted if it becomes necessary. With expert orthodontists like Drs. Parks, Schmit, Fuller, and Wittchow guiding your orthodontic journey, you'll have access to trusted support and supervision throughout the process. That's something mail-order companies simply can't offer!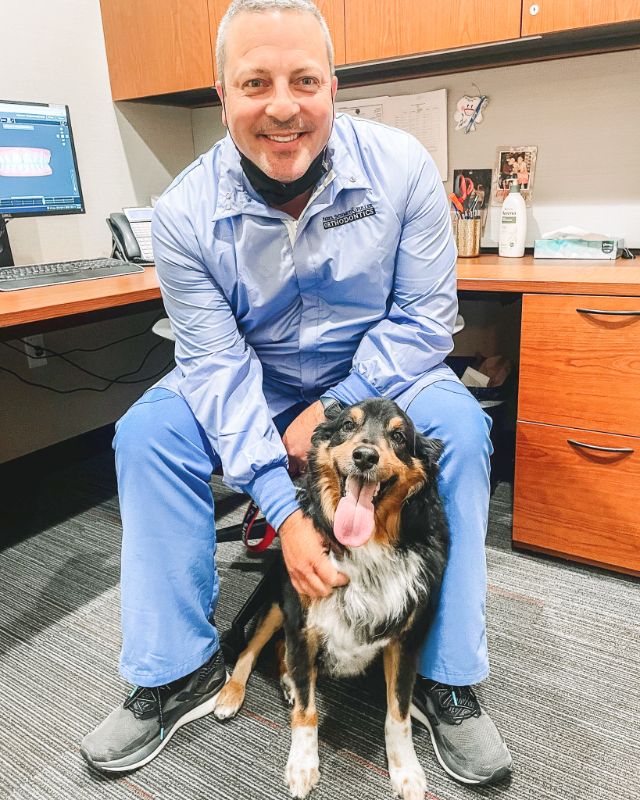 Trust your smile to experts you can count on
If you're interested in improving your smile, we recommend consulting with an orthodontist first. We offer every potential patient a complimentary consultation to determine if treatment is necessary. If braces or clear aligners are recommended for you, you'll receive a personalized treatment plan built around your unique needs with expert guidance every step of the way. You won't find that kind of individualized care from any company that offers mail-order aligners!
We've made it easier than ever to achieve a confident smile with four convenient locations across Cedar Rapids and Marion. If you'd like more information on how our expert team can safely transform your smile, get in touch today to schedule your FREE consultation with one of four expert orthodontists!